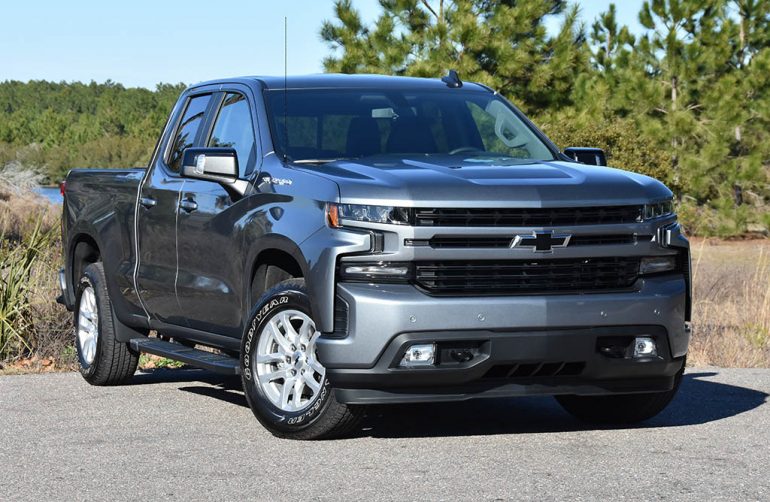 When it comes to trucks, there are only a few brands that contend to appease the culture and pride in America. Chevrolet has battled to gain new notoriety just after Ford and Ram's latest design updates, and such a trend continues in the good fight with a redesigned Chevy Silverado for the 2019 model year.
>> Get the best price on the new Chevrolet Silverado from a network of local dealers now. <<
The new 2019 Chevrolet Silverado improves upon many areas where the brand believes truck buyers will want. The one exception lies with the new 2019 Silverado's offering of a new 4-cylinder engine, something unheard of for a mainstream full-size truck – something almost sacrilegious in the scheme of rugged, capable, and powerful pickup trucks in America. However, after spending a week with the new 2019 Silverado RST powered by a turbocharged 4-cylinder engine, I can attest to Chevrolet putting some magical power in the mix where the 2.7-liter 4-cylinder engine is worthy of praise and merit based on having respected power figures of 310 horsepower and 348 lb-ft of torque from 1,500 rpm.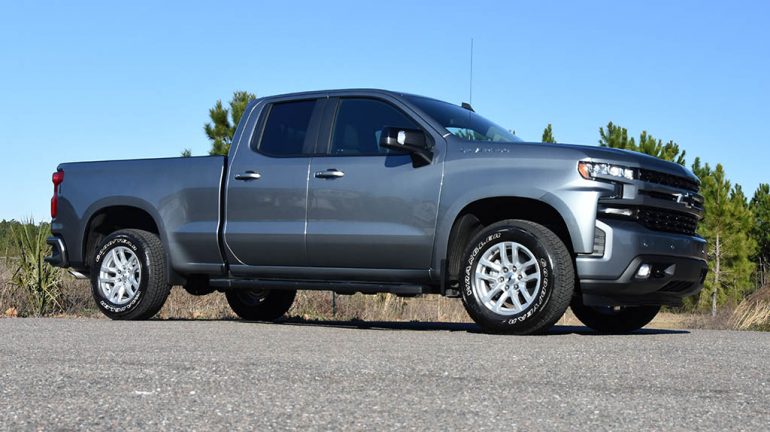 Chevrolet surely surprised everyone and caught many off-guard with the introduction of a turbocharged 4-cylinder engine to power the base variations of the new 2019 Silverado. Having experienced the engine mated to the brand's proven 8-speed automatic transmission, there's a lot that I walked away in awe about starting with the ability of the Silverado to keep on pace with its V8-powered counterparts. Moreover, the 4-cylinder turbo was never inadequate on the road for overtaking vehicles and jumping into highway-speed traffic.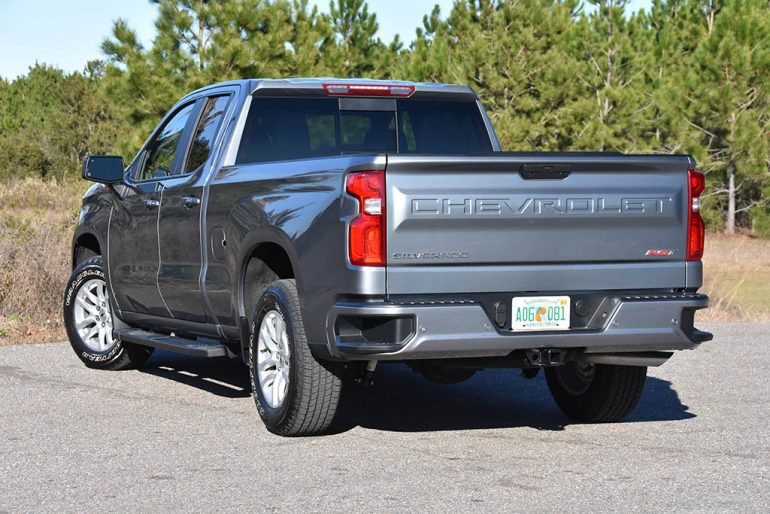 Everything about the 4-cylinder turbo was pleasing other than the constant high-pitched turbo spool sounds – most of which are almost reminiscent of fast-spooling turbo diesel engines. Though, the one downfall is the 4-cylinder's towing power, which is somewhat adequate for towing small boats or jet skis. However, after taking up my neighbor on the idea of towing his 18-foot Pioneer Islander boat, I found the Silverado RST's forward grunt mostly diminishes but can tow 11,600 pounds or a haul a payload of up to 2,202 pounds. The 4-cylinder was up to the task to keep things moving but not with the authority of something like the base-level Ford F150 V6-EcoBoost. It did prove to be a better choice over the 4.3-liter V6, because "turbo and efficiency" – getting an EPA-estimated 20 mpg city, 23 mpg highway, and 21 mpg combined.
Chevrolet's quest to be a shining symbol for trucks, or the classic and proven bowtie that enthusiasts look for, is a perpetual battle and the new Silverado is a step in the right direction to gain newfound notoriety. Even though my Silverado RST test vehicle was void of many available options, one can conclude that it's the best Silverado yet and having the long list of available features places the Silverado in a position to serve multiple duties for consumers, not just the typical truck that could tow a house at the expense of your life savings.
There's something to be said about the no-frills package found in the Silverado RST. Most of its basics pay homage to having a work truck that does just fine to get the job done right the first time but can serve occasional duty to take the family out for a night on the town, or down the highway on a long comfy trip.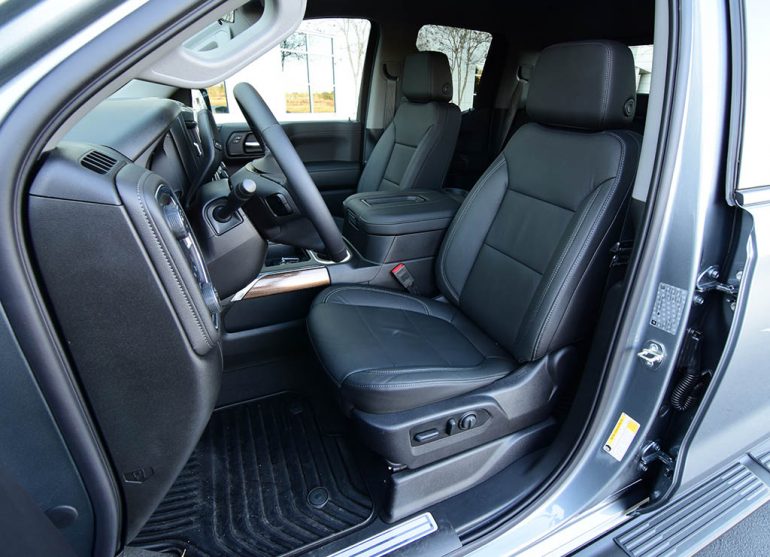 The shortlist of notable features and amenities on my almost-base-level Silverado 2WD RST 4-cylinder turbo test vehicle include LED headlights and fog lights, LED taillights, blindspot monitors, backup camera, dual automatic climate control, heated front seats and steering wheel, start-stop system, remote vehicle start, two USB ports, and Apple CarPlay and Android Auto fed through the welcomed 8-inch infotainment touch screen.
Factoring in the limited number of features in the turbo 4-cylinder-powered RST Silverado, the pricing appeared to be a bit steep with an as-tested figure of $47,795. Though, adding just a couple grand more will easily get you into a nicely-equipped V8-powered Silverado but the added power may not be everything for everyone considering how much power the turbo-4 dishes out. Such a powertrain may be the sweet spot for those who don't look to tow many large loads and want an economical full-sized truck, which the Silverado RST serves such a purpose quite well.
>> Get the best price on the new Chevrolet Silverado from a network of local dealers now. <<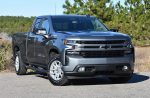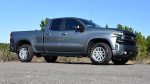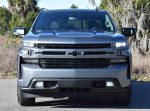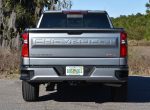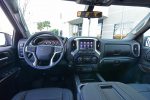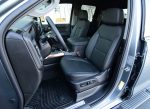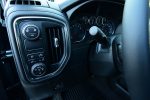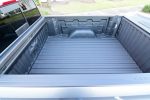 Source link